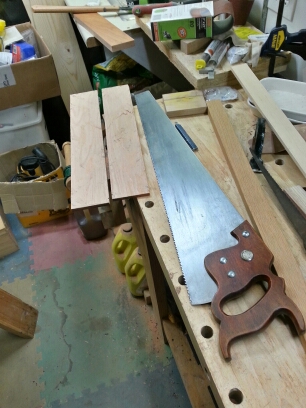 First attempt at saw sharpening. Went from doesn't cut at all to mostly working. Used a needle-nose plier to set the teeth, instead of the proper tool (no lo tengo) but it worked.
Lesson (re)learned: a little wax goes a long way towards reducing friction.
I was surprised how straight it cut. Ripped a 3/4″ piece in half (the skinny way) and came pretty close to my line.
But until I get the saws running a little better, this task will continue to be difficult.